Titel:
Duct tape Messiah: Blaze Foley (Der Isolierband-Messias: Blaze Foley)
(Tagline)
"Sterne verglühen, Legenden leben für immer"
Übersicht:
"Duct Tape messiah" ist ein Dokumentarfilm über einen zum Scheitern verurteilten Poeten, dessen Leben der Country Song war. In einem Baumhaus geboren, im Wohnzimmer eines Freundes getötet und von seiner eigenen Beerdigung vertrieben, ist Blaze Foley heute eine echte texanische Legende. Seine tief empfundenen, spaßigen und politischen Lieder werden von Merle Haggard, Willie Nelson, John Prine, Lyle Lovett, Joe Nichols und im Konzert der Kings of Leon gecovered.
Nach 12 Jahren Produktionszeit, Durchsehen alten Filmmaterials, Interviews mit Leuten, die ihn kannten, vielen Anregungen und einem neuartigen Dokumentarfilmaufbau, zeichnet dieser neue Dokumentarfilm aus Texas ein klares, sehr privates Porträt eines vielschichtigen Künstlers. Er kämpfte sein Leben lang für Anerkennung und starb, als er einen älteren Freund verteidigte.
Biografie des Filmproduzenten:
Kevin Triplett ist texanischer Filmemacher, der in einer Fotografenfamilie aufwuchs. Seine Liebe zu Filmen in der Jugend wurde abrupt unterbrochen, als der Laden vor Ort den Verkauf von Super8-Filmen einstellte. Er studierte Elektrotechnik, wurde Software-Entwickler und arbeitete überall im Süden der USA bevor er in Austin landete. Dort ließ er seine Liebe zum Geschichtenerzählen mit bewegten Bildern wieder aufleben. Dies ist sein 2. Film in normaler Dokumentarfilmlänge (sein 1. ist ein privater Dokumentarfilm, der von der Spacek Familie (Sissy Spacek ist eine US Schauspielerin) in Auftrag gegeben wurde um das Zuhause ihrer Urahnen zu dokumentieren). Kevin hat zahlreiche Kurzfilme, Musikvideos, Fernsehwerbung und gewerbliche Projekte produziert und Regie geführt.
LÄNGE:
78 min
FERTIGSTELLUNG:
2011
FORMAT:
HD, 1080, 1.78:1
SPRACHE:
Englisch [OmU; deutscher Untertitel in Bearbeitung]
PRODUKTIONSZEIT:
Januar 2001 bis Juni 2010
PROMO PHOTO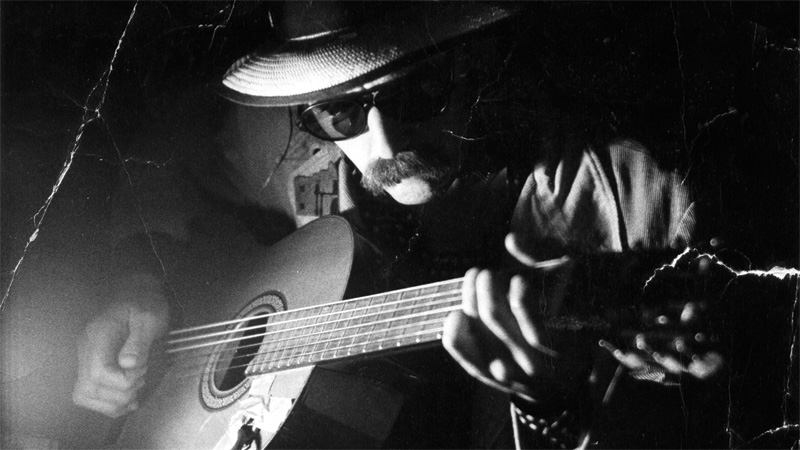 Film Stills
Click on any thumbnail below to get a hi-resolution version.
Production Stills
Click on any thumbnail below to get a hi-resolution version.
Kevin Triplett no smile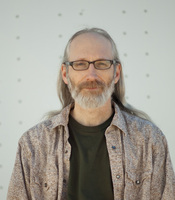 Director/Producer not smiling
Kevin Triplett smiling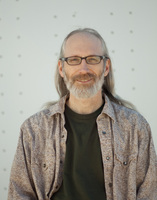 Director/Producer smiling
Mike Nicholson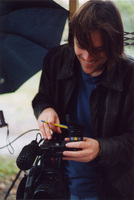 Director of Photography, Motion Graphics and Co-Producer